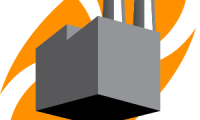 Suministro y Servicios Técnicos S.A.
Panama
26 employees
Established in 2016
Company description
---
Suministro y Servicios Técnicos S.A. (SUSETESA) inicia operaciones en Panamá con la finalidad de satisfacer la demanda existente en el sector de insumos, asistencia técnica, adiestramientos en seguridad, higiene, ambiente y calidad (SHEQ), incluyendo todo lo relacionado a las normas de la serie ISO 9000; con la finalidad de cumplir con los requerimientos de nuestros clientes de manera sustentable en el tiempo. ESTRATEGIA CORPORATIVA: o Visión: ser la referencia por excelencia del mercado en el área de suministros y servicios técnicos. o Misión: brindar productos y servicios de calidad, que satisfagan plenamente las expectativas de nuestros clientes, permitiéndonos así establecer relaciones comerciales GANAR - GANAR a largo plazo con ellos.
Sector / Industry
---
Products and Services
Commercial information
---
Product and services:
Embobinado de máquinas eléctricas, suministro de equipos de seguridad, servicios entrenamiento de persona.
People in this company (1)
---
Contact this company through Start-Up Nation Central
Please fill the contact form below and you will be reached via email. Please note that messages must be in English