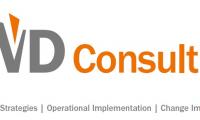 MVD Consulting
Uruguay
26 employees
Established in 2008
Company description
---
WE ARE A BUSINESS CONSULTING FIRM THAT HELPS COMPANIES and leaders achieve an agile growth, realizing the benefits of globalization by working together with them.
Sector / Industry
---
Products and Services
Commercial information
---
Product and services:
Globalization Strategies: Enter new markets, grow with high impact customers, innovate everywhere Operational Implementation: The right balance between processes, people and technology to fulfill your strategy Change Implementation: Turn a problem into your next opportunity. Before it is too late.
Presence:
Argentina, Brazil, Chile, Colombia, Costa Rica, Ecuador, El Salvador, Guatemala, India, Mexico, Nicaragua, Peru, Philippines, Uruguay, USA
People in this company (4)
---
Contact this company through Start-Up Nation Central
Please fill the contact form below and you will be reached via email. Please note that messages must be in English