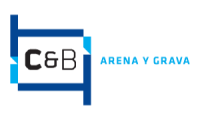 C&B Ecuador
Ecuador
26 employees
Established in 1994
Company description
---
C&B es una compañía con más de 20 años de experiencia en la asesoría de armado y diseño de filtros lentos para agua potable. Proveemos a nuestros clientes con el material arenoso requerido para la construcción de filtros. Trabajamos con la producción de arena tipo sílice fina para filtros descendentes y gruesa para filtros ascendentes, además de grava en diversa granulometría, siendo estos productos el núcleo en la construcción de varias plantas de agua potable. Gracias a ello, C&B ha contribuído en otorgar agua limpia y de alta calidad a varias comunidades en todo el territorio ecuatoriano. ---------------------------------- C&B is a company with over 20 years experience in the design and consulting in construction of slow filters for drinking water. We provide our customers with sand required for the construction of filters. We work with the production of fine and coarse sand of different grain size, these products remain the core in the construction of several drinking water plants. As a result, our products have contributed in giving high quality clean and several communities throughout Ecuador.
Sector / Industry
---
Products and Services
Commercial information
---
Main customers:
Municipalidades en Ecuador, Comunidades de agua potable, Compañías de construcción e ingeniería, entre otros.
People in this company (1)
---